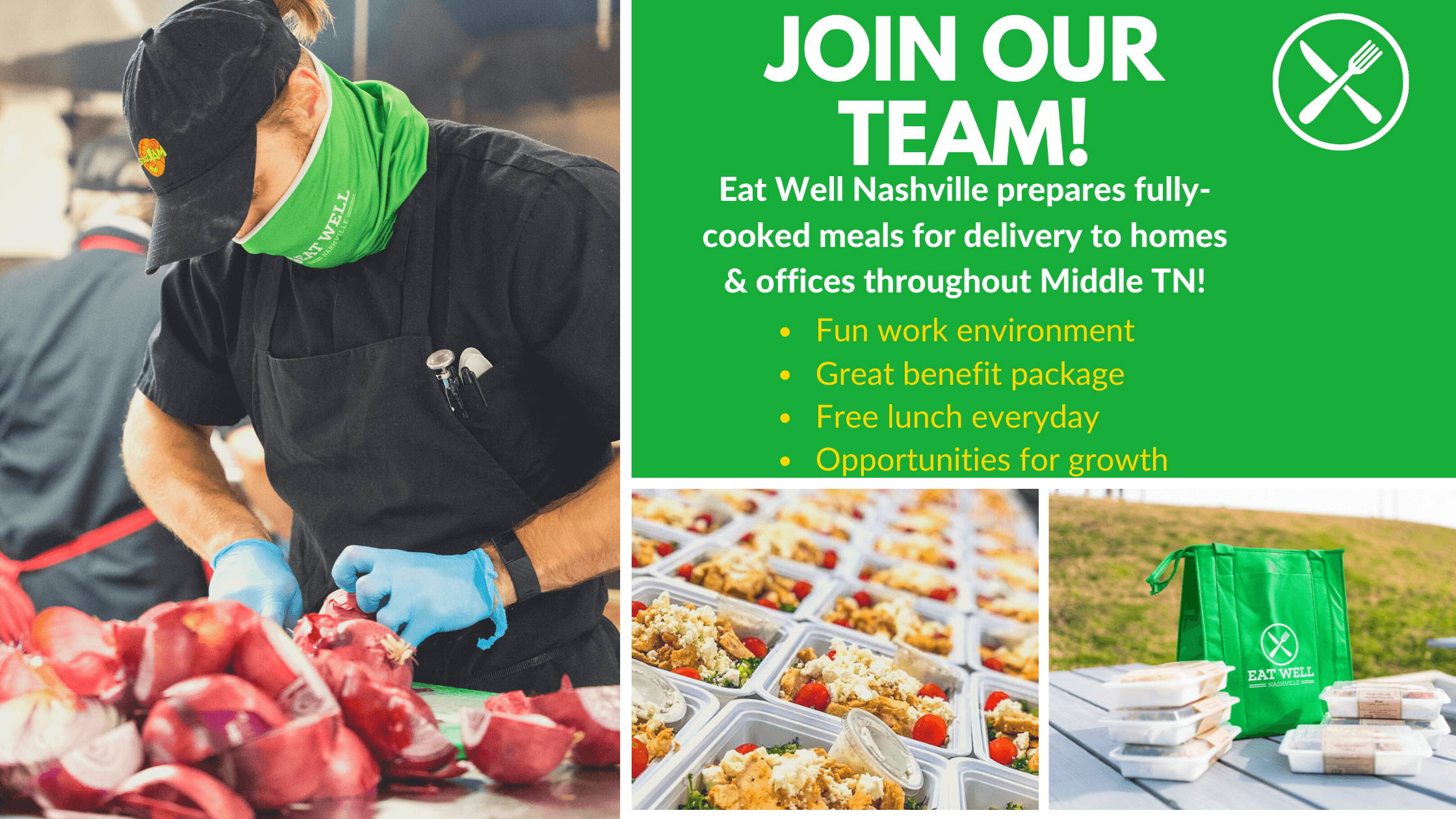 Interested in working at Eat Well Nashville? Click the button below to apply to our available positions and someone on our hiring team will get back to you as soon as possible.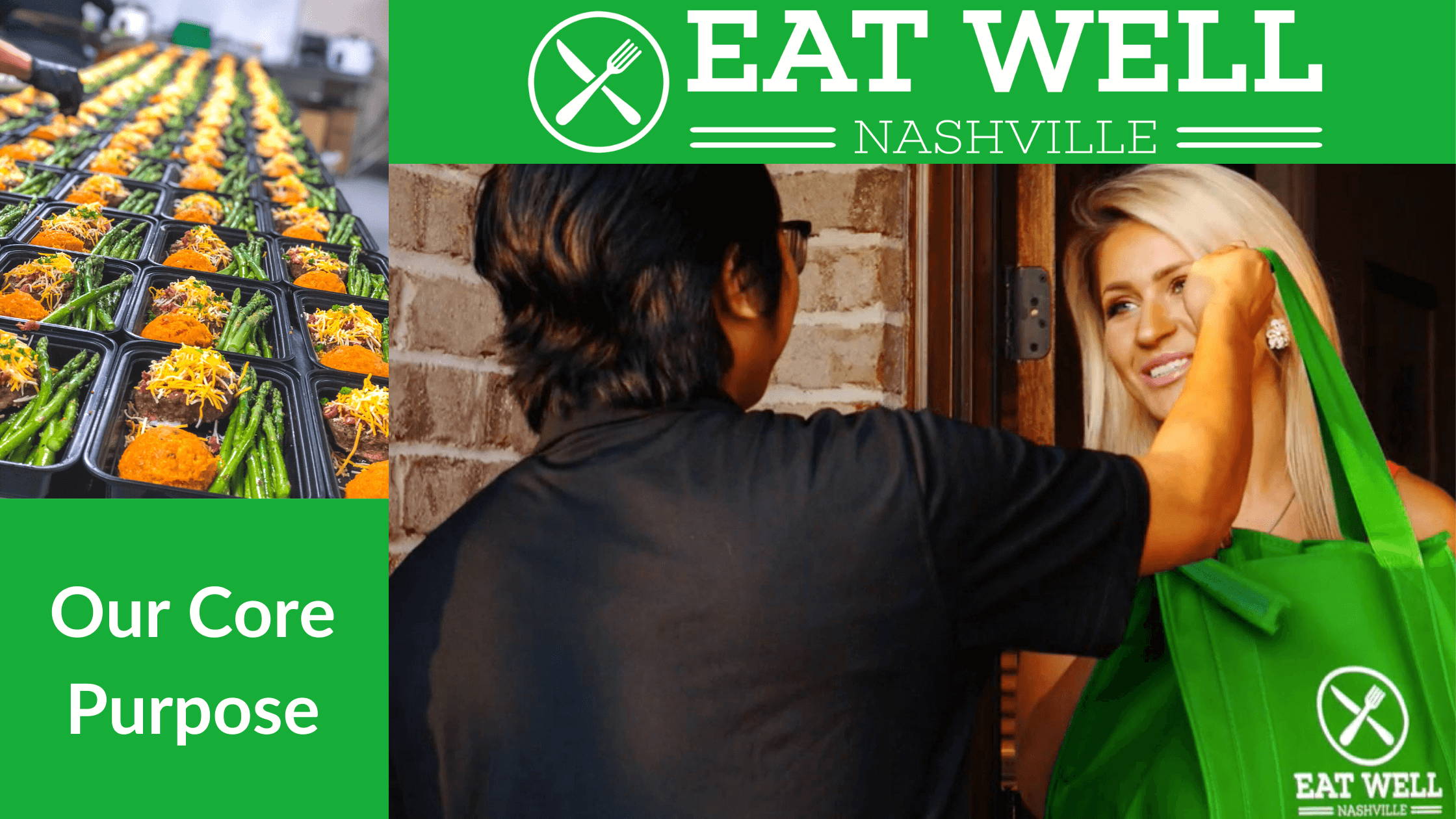 Our core purpose is to improve lives:
Of our Customers by providing them with convenient, healthy, and affordable meal options.
Of our Team Members by providing them with opportunities to learn, grow, and serve others.
In our Communities by partnering with other organizations to provide value and support.