Dairy Free
Gluten Free
Low Carb
Paleo
Regular price
Sale price
$11.99
Unit price
per
Sale
Sold out
Seasoned lean pork tenderloin, steamed green beans, mashed sweet potatoes, rosemary, and a homemade honey dijon sauce
Ingredients

PORK, GREEN BEANS, SWEET POTATO, CANNED, MASHED, SWANSON BROTH, CERTIFIED ORGANIC VEGETABLE BROTH, MUSTARD (WATER, VINEGAR, MUSTARD SEED, SALT, WHITE WINE, FRUIT PECTIN, CITRIC ACID, TARTARIC ACID, SUGAR, SPICE), GHEE CLARIFIED BUTTER, OLIVE OIL, HONEY, GARLIC, BLACK PEPPER, SEA SALT
Share
View full details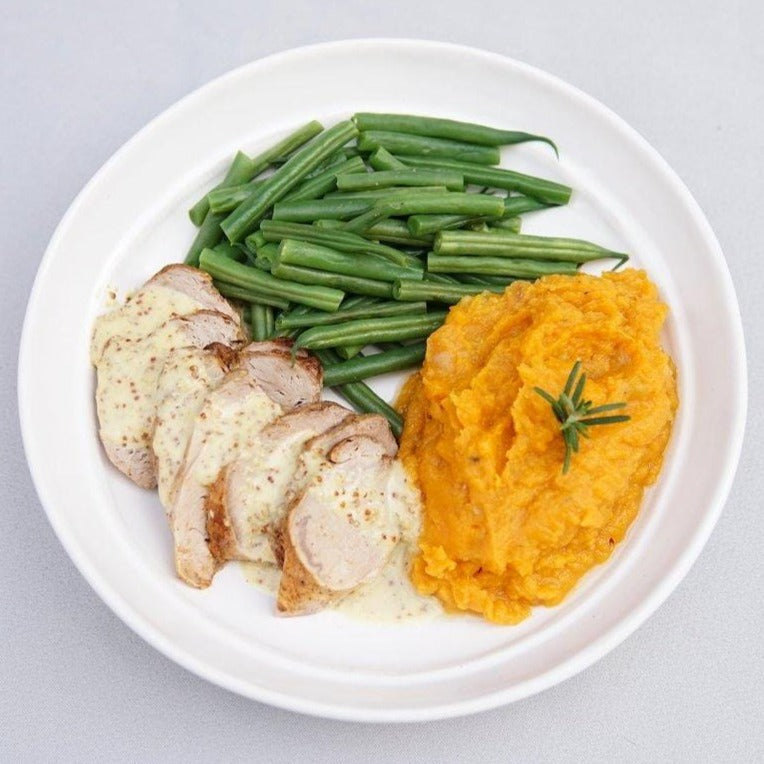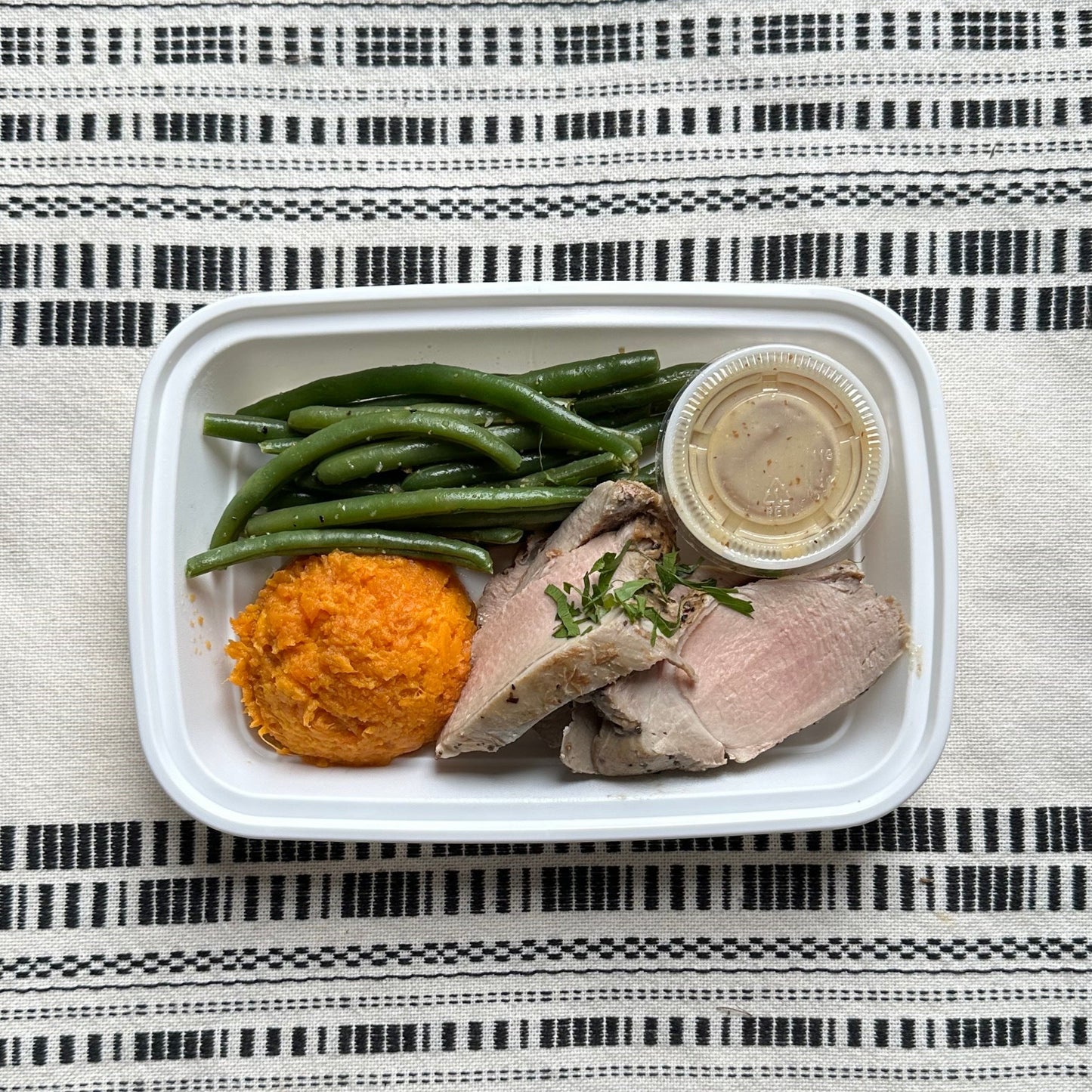 Yummy
Nice blend of flavors and textures. Good basic dish.
Ok but lacks seasoning / taste
The pork was just ok. It was plain with not much taste. The green beans you use are terrible, hard to eat and tasteless. Many of them have strings still in them or stems on the end of the bean. They need to be cooked more and add a little salt to them. The sweet potatoes are good, they need a pinch more sugar in them and some butter. I have found stems/roots/skin in them as well. Make sure you are fully peeling them and de-stem and de-string the green beans. I've ruined a few meals because I didn't realize there was a small plastic cup with sauce inside, so it melted into my food. PLEASE, PLEASE, PLEASE, put a sticker on the outside to indicate you need to remove the plastic sauce cup before cooking.
Love it dinner is very good thanks
My Favorite
The pork tenderloin is most tender and delicious! I love this entree!